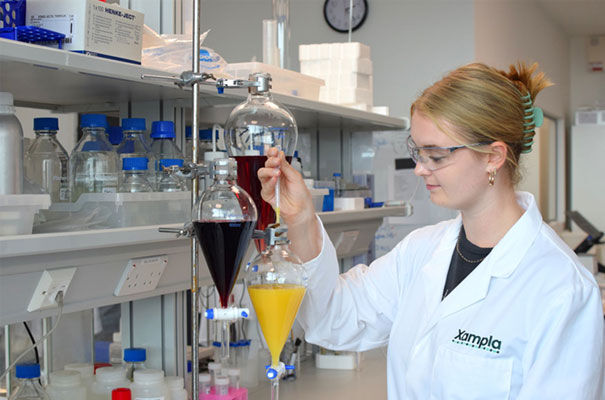 Xampla listed in Global Cleantech 100 2023
January 17, 2023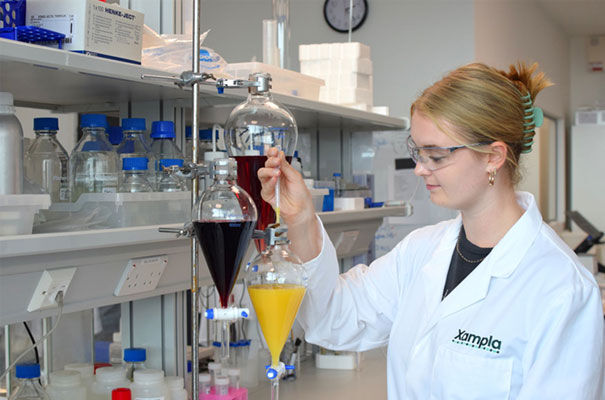 Experts in drop-in, high performance replacements for single-use plastic, Xampla, has been named one of the world's most promising global cleantech companies in the annual ranking.
Xampla is the pioneer of world-first materials which replace single-use plastics and 'drop in' to existing manufacturing processes. The company's products biodegrade completely and safely at the end of life, leaving nothing behind.
Committed to replacing the most polluting plastics, Xampla's next-generation technology has applications in flexible films, microcapsules and coatings and has launched to market in partnership with global brands, including Britvic and Gousto.
Each year, The Global Cleantech 100 ranks the most innovative and promising ideas in cleantech. Chosen from over 11,000 nominations combined with the Cleantech Group's research data and an expert panel, consisting of over 80 active investors and corporations including AP Ventures, Stafford Capital Partners and Carbon Trust, Xampla is one of the 21 companies chosen as leaders in the Materials and Chemical sector.
The list, now its 14th edition, is released by the Cleantech Group, which provides research, consulting and events to catalyse opportunities for sustainable growth powered by innovation.
Securing a spot on the Cleantech 100 shortlist follows recent industry award success for Xampla. In the past 12 months the company has been awarded Best New Business at the World Food Innovation Awards, Sustainable Innovation Award at the SEAL Business Sustainability Awards and been shortlisted as one of the eight finalist for Tom Ford's Plastic Innovation Prize, amongst other accolades.
Pete Hutton, Executive Chair of Xampla, said: "We are honoured to be recognised as one of 100 leading companies across the world that is pioneering innovation to solve tomorrow's technology challenges. We are committed to scaling up our world-first technology, by providing drop-in, high performance, natural replacements for the most polluting plastics.

"This accreditation is an incredibly exciting way to kickstart 2023 and we look forward to announcing further product developments and brand collaborations over the next 12 months."
The complete 2023 Global Cleantech 100 can be viewed here: https://www.cleantech.com/the-global-cleantech-100/