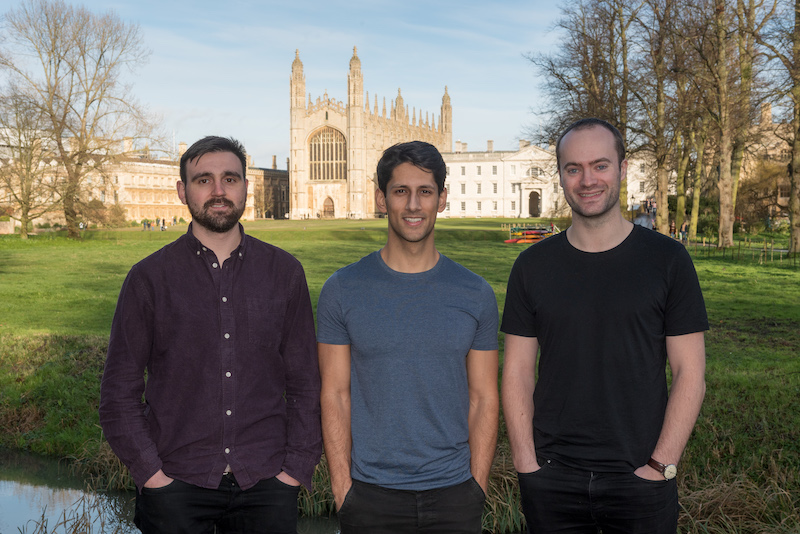 techspert.io, world's first AI-driven solution to knowledge exchange, closes £3.76M Series A funding
February 24, 2020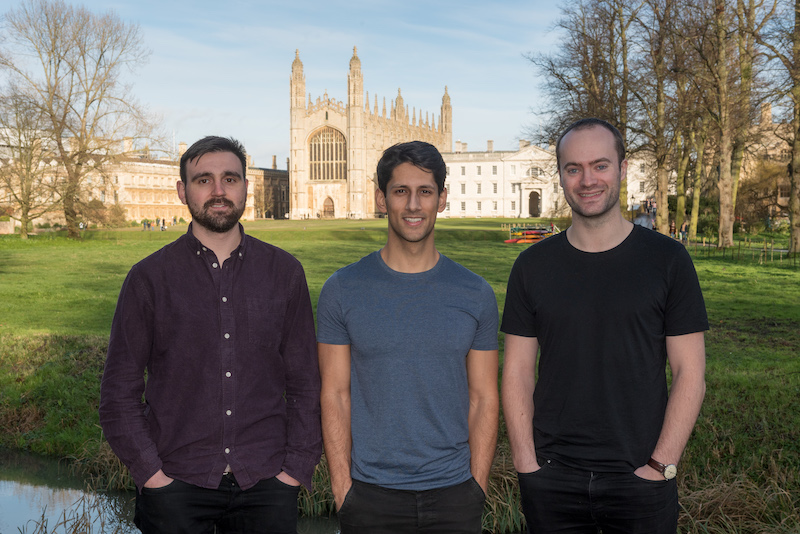 Cambridge, UK-based techspert.io, the world's first AI-driven solution for finding experts, has raised £3.76 million Series A funding led by Nauta Capital with participation from existing investors including Cambridge Angels. This funding will be instrumental to the company's further development of its deep AI search technology and US expansion.
techspert.io was founded in 2016 by Managing Directors Graham Mills and David Holden-White who were frustrated with the challenges in connecting with the right experts at the right time for businesses. They recognised the limited capabilities of traditional expert networks – organisations which rely on pre-assembled lists in an attempt to make expert connections.
Graham and David wanted to develop a solution for improving the speed and accuracy of knowledge exchange between the leading global sources of expertise and the business community. They joined forces with Hari Jackson, techspert.io CTO, to explore the solutions that AI and machine learning can provide.
Together they started techspert.io, the first AI-driven technology for mapping the world's expertise and connecting businesses directly to the source of precision-matched insights. techspert.io's deep search technology uses machine learning to autonomously crawl online content and data in real-time to pinpoint the most qualified and relevant expert on a given subject or domain, no matter how niche. This enables rapid and precise matching of specialists to business needs.
techspert.io's connection platform facilitates knowledge exchange conveniently through one-off conversations, multi-expert focus groups, data reviews and appraisals or survey-based quantitative research.
The investment will strengthen techspert.io's continuous advancement of its AI-powered search technology leadership and fuel its expansion into the US market with plans to open a new office in New York later this year. It will also enable the tech company to further scale its existing success within the life sciences and health industries whilst concurrently growing its business within additional verticals, all of whom are reliant on access to high-quality expertise to inform critical decision-making.
"Primary research plays a crucial role in informing the biggest decisions that businesses make; whether considering expansion into a new market, sizing up an acquisition target, or planning new product lines. There is a huge demand for specialist insight to de-risk critical decisions, which is why the market is worth $5bn and growing," said Graham, techspert.io Co-Founder and Managing Director.
"Our expert sourcing technology breaks with the limitations of the traditional closed-loop professional networks that businesses have had to rely on to date, enabling companies to go beyond who they know, and find who they need."
The Series A funding round was led by Pan-European VC Nauta Capital and existing investors including Cambridge Angels, GW Asia Capital, and serial entrepreneurs Zack Feather and John Spearman.
Carles Ferrer, Nauta Capital's General Partner, who will now join techspert.io's board commented, "We found the company's approach in applying deep tech to solve a global knowledge problem highly compelling. The leadership's ability to combine strong technical skills with commercial know-how to a large, but static industry, is exactly the type of company we seek to back."
Hari Jackson, techspert.io CTO, added, "Already in possession of the most advanced deep tech offering in the industry, the extra capital afforded by this round enables us to further cement our lead."
"Our technology can acquire, comprehend, categorise, and index any kind of material on the web. This constructs the most accurate expert profiles based on a profound understanding of the links between the individuals, the institutions with which they are affiliated, online media authored, and the knowledge areas in which they reside."
Written by Sam Mapungwana, Senior Marketing Manager at techspert.io, 24 February 2020