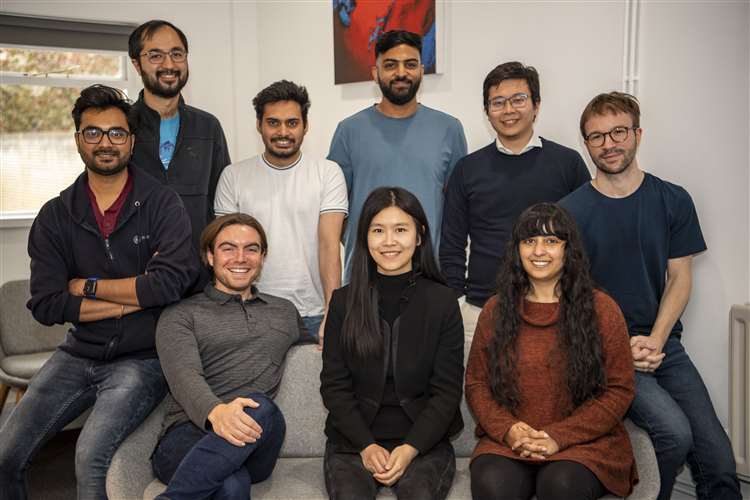 RoboK's AI-powered vision technology in use in industry and consumer settings
October 14, 2022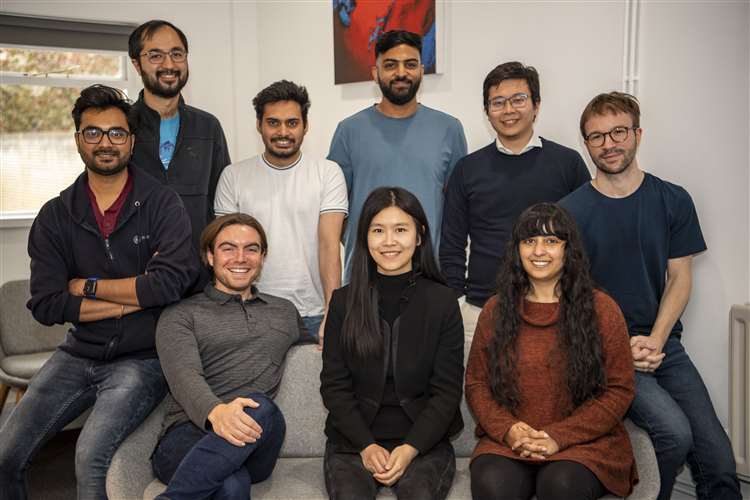 The potential of CCTV, autonomous vehicles and drones is being unleashed by RoboK's AI-powered vision technology to extract new insights from cameras in industrial and consumer settings.
RoboK, a Martlet portfolio company and DeepTech Labs graduate, was incorporated in Cambridge in 2017 and has 13 full-time employees. Customers include Siemens, says Hao Zheng, who took on the CEO mantle in 2019.
"We are working on turning visual data into critical insights for our customers to improve their operations," she says. "We are a software company – we work with cameras. That camera could be an existing one, like fixed or security cameras, or it could be cameras on a moving platform such as a drone or a vehicle.
"Most fixed cameras are not very responsive. Usually, they are passive screens – only about one per cent of security screens are actually watched. Some of our customers say of these screens: 'If we identify anything at all, it's by luck'. We process the stream and extract data from it. We're learning about near misses and potential safety breaches, and also increasing the productivity of the cameras. What matters to our industrial customers is theft and damage, and dwelling time, so for example assets or products or people staying in an area for a long period of time. Other solutions are doing this tracking, but we get a lot more detailed."
"For instance, at a port they have thousands of acres of land, so hundreds of cameras are involved. We help them so they don't have to watch it. We give them live insights on the dashboard and historical trends and patterns. If you manage hundreds of acres for traffic, you want to know when traffic is building up or if there are any anomalies, or any accidents, even near misses. The more severe the incident, the more it needs to be delivered to the customer in real-time. We are understanding and processing all the time in the background."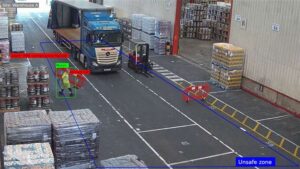 Hao is originally from China and moved to Australia for her schooling. She holds a degree in economics and statistics from the University of Melbourne and came to Cambridge where she acquired a masters in economics in 2017. She then worked at Arm in project management and business analysis up to June 2019, at which point she launched RoboK as CEO and co-founder.
Her fellow co-founder is Liangchuan Gu, VP of Engineering. The company started with the idea of turning front-view data into a reconstructed bird's-eye-view for a game-like visualisation experience. The concept won the King's College Entrepreneurship Prize (hence the 'K' in RoboK). RoboK very quickly gained traction in the automotive industry and found key use cases in the transportation and logistics spaces.
"Siemens is one we can talk about publicly," says Hao, "and we work with customers in that space. We help build an autonomous system for this environment. We also have a few other industrial partners where we are testing and validating our product."
It seems RoboK's technology is LiDAR-compatible. LiDAR – 'Light Detection and Ranging' – is a remote sensing method that uses light in the form of a pulsed laser to measure ranges (variable distances) to the Earth. The pulses – combined with other data recorded by an airborne system – generate precise, three-dimensional information about the shape of the Earth and its surface characteristics.
LiDAR is a key component in bringing safe self-driving vehicles to life and is used by Uber and Toyota among other automotive companies.
"Autonomous vehicles use a camera with computerised vision," Hao says. "We can fuse with LiDAR output. We've been working with Siemens for a long time and the relationship is growing stronger. The solution is available – we're building autonomous systems with them for their industrial environment, including on-vehicle camera sensing. We can help these systems navigate autonomously. What we have is standalone but of course it gets integrated within the vehicle: it has control and motion systems as well. We are building tools for them on top of their existing systems as well, which they integrate within the vehicle. It's a module that links with the control system but overall it's a complex system with input from other sensors."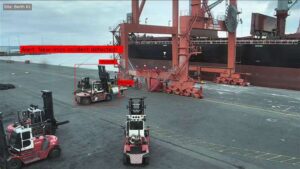 RoboK's first funding round raised £1.5m in January 2020: it was led by Cambridge Enterprise and u-blox, a Swiss-listed semiconductor company (Tony Milbourn is one of RoboK's board directors, representing u-blox's involvement).
"The money was used to build the team and the product development team," Hao says, "and gain significant traction from large customers in automotive and logistics, including Siemens and infrastructure companies like Network Rail and Associated British Ports."
A "significant" Series A round is expected next year.
Miles Kirby, CEO at DeepTech Labs, said: "RoboK has gone from strength to strength and expanded into the drone space with very broad appeal and developed traction with major international players. We have been delighted to see how many of the strategies and the guidance that the company gained from being part of Deeptech Labs have help to enable this progress."