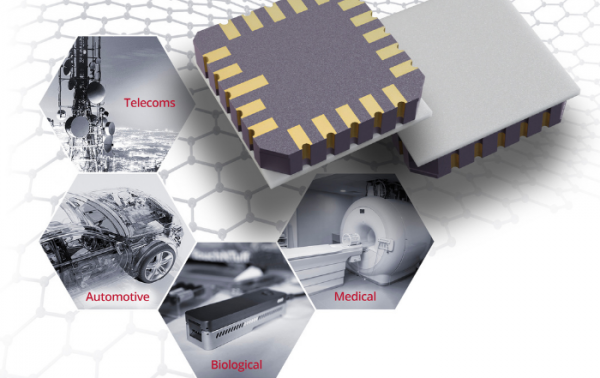 Paragraf raises $60m in Series B financing
March 1, 2022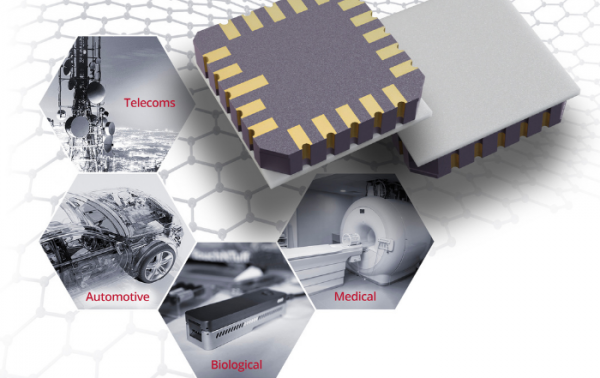 Paragraf has today closed its $60m Series B round. The round is being led by New Science Ventures, a US deep tech investor, investing in novel scientific approaches in the Life Sciences and Information Technology sectors, which is very well aligned with Paragraf's growth aspirations.  The round included current investors Parkwalk, Amadeus Capital Partners, IQ Capital, Martlet Capital and Molten Ventures, as well as new investors British Patient Capital through its Future Fund: Breakthrough and US based, In-Q-Tel. The funding will help the company scale the business as it continues its international growth by increasing its sales and technical prowess in the UK, US, EU and Asia, boosting its R&D capabilities to advance its technology and product development capacity, and expanding its manufacturing infrastructure.
Graphene is a long-awaited alternative to silicon in the electronics devices market as it's one of the most conductive materials in the world – incredibly strong yet flexible, capable of withstanding very high electrical powers, with great thermal integrity. Paragraf is the first company worldwide to deliver a scalable approach to graphene electronic device manufacturing, by utilising its unique contamination-free technology. The company's current products, the graphene Hall Effect Sensor range, are already being used in a wide range of applications across the aerospace, semiconductor, healthcare, automotive, scientific research, industrial and quantum computing spaces. In addition, the material offers positive environmental impacts such as reduced power consumption.
The company has already collaborated with world-renowned organisations such as CERN, the National Physical Laboratory, and Rolls Royce. Paragraf's next breakthrough product, a graphene-based biosensor that's targeted at transforming clinical point of care in the medical industry, is in the pipeline.
Dr Simon Thomas, CEO and Co-founder of Paragraf, said: "Our increasing desire for continually improving electronic device performance paired with the absolute necessity to reduce our power requirements, and hence carbon footprints, demand new technology solutions – next generation materials will be at the heart of this. At Paragraf we are proud to be leading the way, bringing the first 2D material, graphene, into the electronic product supply chain, through our first products, allowing its transformational, game changing properties and benefits to be harnessed."
Somu Subramaniam, Managing Partner, New Science Ventures added: "Developing and manufacturing at scale, graphene-based sensors and electronics devices, has been a major challenge to industry. Paragraf has met that challenge and is delivering commercial products with order of magnitude improvements in product performance. We are thrilled to lead this financing and to join Simon and the Paragraf team in building a company focused on addressing some of today's greatest needs."