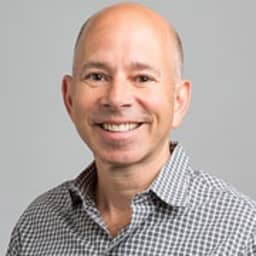 FocalPoint welcome new CEO, Scott Pomerantz
September 7, 2021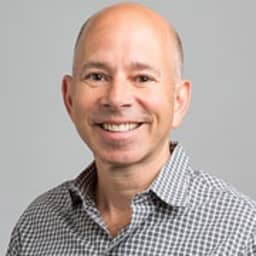 US chapter begins as FocalPoint bring in Silicon Valley veteran
Today FocalPoint announce Silicon Valley legend Scott Pomerantz has joined the company as their new CEO. They're also launching US subsidiary FocalPoint Inc to accelerate the commercialisation of their technologies in the mobile, wearables and automotive sectors.
GPS expert Scott Pomerantz, who first brought GPS to major consumer smartphones, brings 30 years of experience in positioning and semiconductors. His company Global Locate won the race to bring GPS to the mass consumer smartphone market, supplying the first GPS chips to companies including Apple and Samsung.
Pomerantz joins the company at a time of intense growth following a Series B round of investment.
FocalPoint's core Supercorrelation technology is a chipset-level software upgrade that uses patented methods to increase the sensitivity, accuracy and reliability of GNSS receivers by detecting and rejecting false signals – including those reflected off buildings and spoofing signals.
Applications include high accuracy positioning for smartphones, wearables, autonomous vehicles and drones, as well as cyber security and resilience – protecting location-dependent devices and businesses from spoofer attacks.
New CEO Scott Pommerantz commented: "FocalPoint's technology portfolio is truly novel and groundbreaking. I am convinced that this is an inflection point for the positioning and semiconductor industry. Their technology solves an industry-wide problem and creates phenomenal opportunities for businesses who depend on the accuracy, reliability and security of location and timing information."
"Having spoken to the team, customers and investors I am extremely confident that on the three vectors that really matter: technology, customer traction and company culture, FocalPoint is in a tremendous position."
"We have great technology, an extremely strong IP position and one of the most impressive technical teams that I have ever come across."
"We now need to scale up our technical support and customer integration so that we can maintain our development speed on IP and R&D while servicing customers and commercializing our technology."
FocalPoint Founder Dr Ramsey Faragher commented: "When I established FocalPoint, one of my goals was to grow the business and IP portfolio to a point where we could attract one of the industry's great CEOs to help us to complete our vision of powering the positioning of all GNSS receivers worldwide. I am thrilled to have succeeded in that goal and look forward to working with Scott on our next chapter."
Ramsey will work alongside Scott as the President and Chief Technology Officer (CTO) of FocalPoint, focusing on accelerating the firm's technology roll-out and R&D activities. As they focus on setting up our Stateside operations, the company will be sharing details of new starters in the coming weeks.
Draper Esprit Venture Partner David Cummings who led FocalPoint's recent Series B funding round commented: "We are extremely pleased that Scott has decided to join the FocalPoint team. He brings unparalleled experience in scaling start-ups and has a wealth of expertise in dealing with the leading hardware and software players. We are excited to see FocalPoint take another step on its impressive growth journey."
The company has arrived on the other side of an intense period of hiring, bringing our current headcount to 29 (and hopefully 33 by the end of 2021) which is allowing them to amp up their service offering on a number of commercial projects involving consumer technology. Martlet encourages you to take a look at their current openings.
Find out more via their website 
Content credited to Focal Point Positioning Ltd.