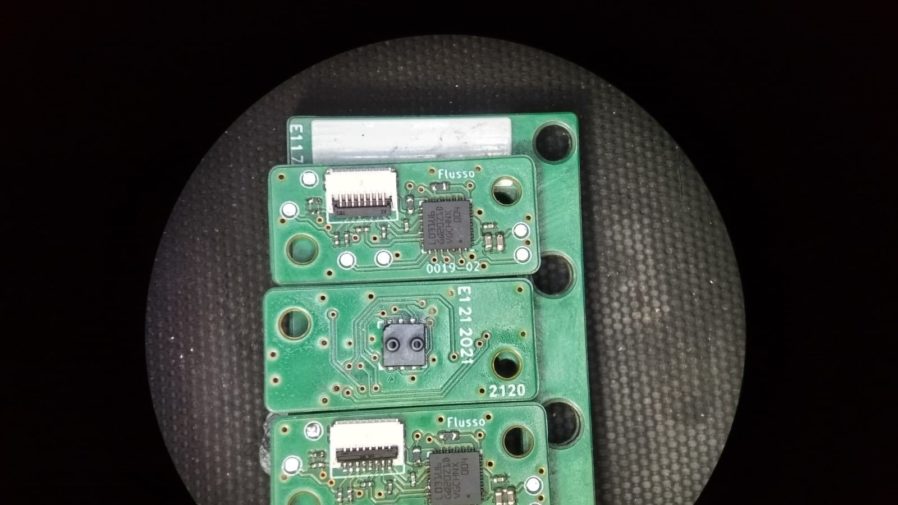 Flusso raises $5.7m Series A to disrupt $8bn market
June 3, 2020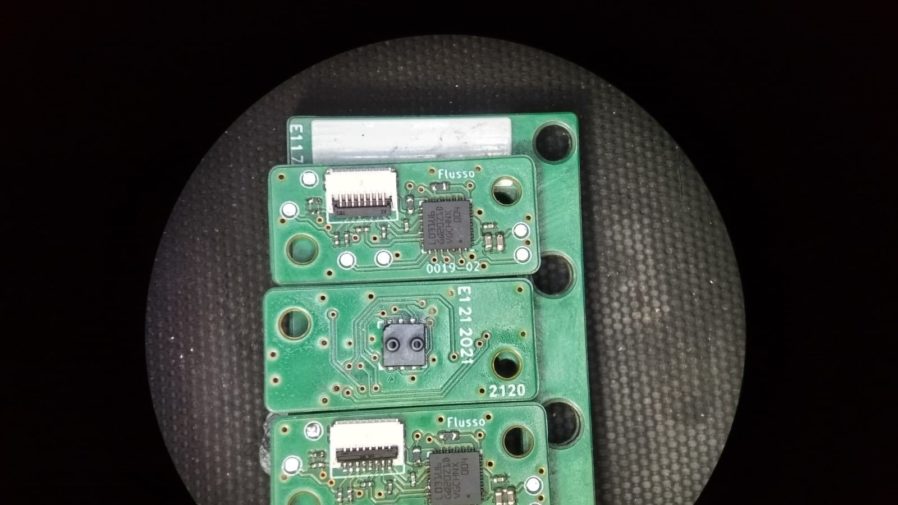 Flusso, a Cambridge University spin-out, has raised a $5.7 million Series A round to scale production of the world's smallest flow sensor in an $8 billion market.
The round was led by existing backer Parkwalk Advisors and new investor Foresight Williams Technology EIS Fund, with participation from 24 Haymarket, Cambridge Enterprise, Martlet Capital, and Cambridge Angels.
With products already commercially available, the investment will also enable Flusso to widen its product and technology portfolio.
Flow meters are traditionally used in industrial, automotive, and medical products to monitor the movement of gas or liquid. The market is worth $8 billion annually but is highly fragmented in terms of technologies and applications, and innovation has been lacking in consumer products in particular.
Flusso's patent-protected technology enables flow sensors to be made significantly smaller and less expensive while adding enhanced functionality and without compromising performance.
The result is enabling direct flow sensing in a wide range of both existing and future mass-market consumer products – including heating and ventilation systems, filtration units, and respiratory medical devices – for which flow-sensing components were previously too big, expensive, or difficult to integrate.
Flusso was spun out of the university in 2016 by co-founders Professor Florin Udrea (co-founder of CamSemi, Cambridge CMOS Sensors, Cambridge Microelectronics, and Cambridge GaN Devices), Professor Julian Gardner (co-founder of Cambridge CMOS Sensors and Sorex), Dr John Coull, and Dr Andrea De Luca, all sensor experts with extensive experience in the semiconductor industry.
They have been joined by Robert Swann, an experienced entrepreneur specialising in early-stage semiconductor companies, as chairman, and Dr Cleopatra Cabuz, formerly VP of Technology and Partnerships in Honeywell's Safety and Productivity Solutions division.
Flusso's technology uses a CMOS MEMS silicon platform and is packaged and assembled using a pure microelectronics approach. This provides both performance and scalability of manufacturing in tens of millions of parts per month.
CEO Andrea De Luca said: "The energy efficiency of many products could be greatly improved if they incorporated gas and flow sensors, but companies are unable to do so due to cost, size, or manufacturing constraints.
"Our vision is to bring flow- and gas-sensing technologies to all these products. This funding round helps us to scale up and bring our vision to reality."
Find out more at Flusso's website.
Founded in 2016, FLUSSO LIMITED (Flusso) is an industry leader in flow sensing solutions. Spun-out of the University of Cambridge to exploit a revolutionary semiconductor-based sensing technology, Flusso has among its founders Prof. Florin Udrea and Prof. Julian Gardner, who were also behind Cambridge CMOS Sensors success.