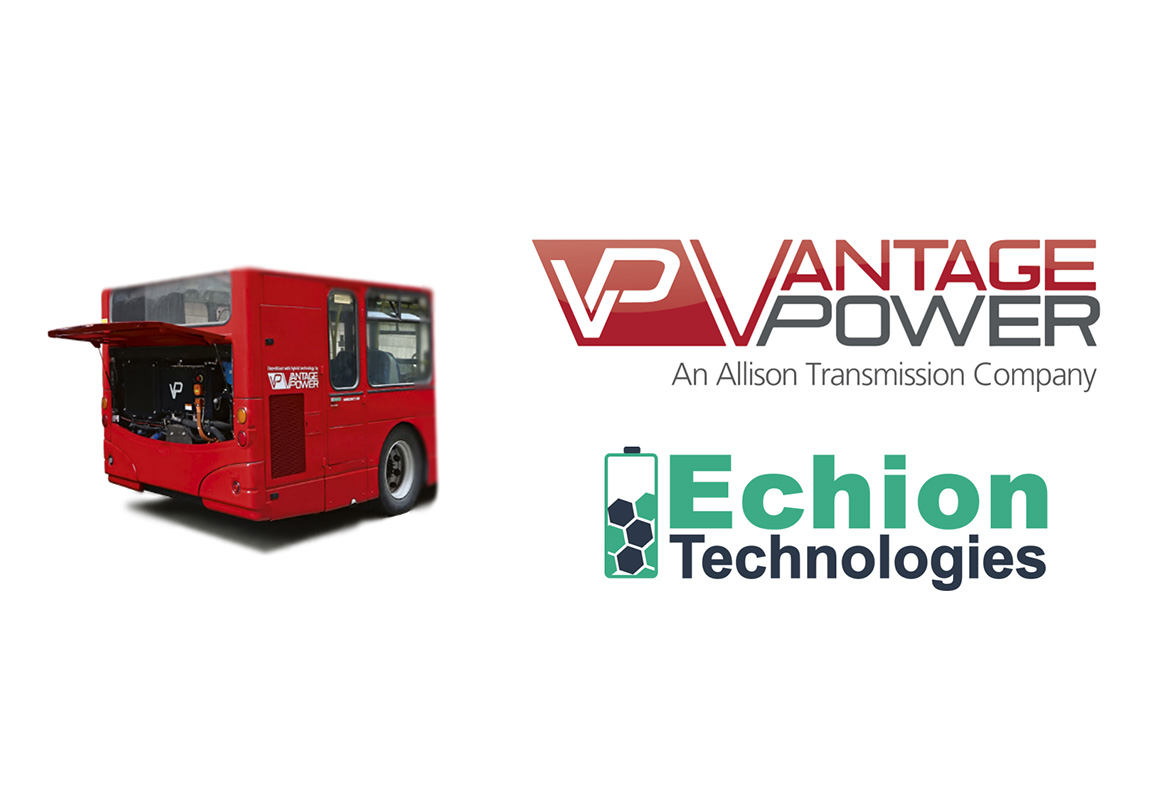 Echion's first OEM collaboration produces powerful results for Hybrid Bus Battery Technology
July 2, 2021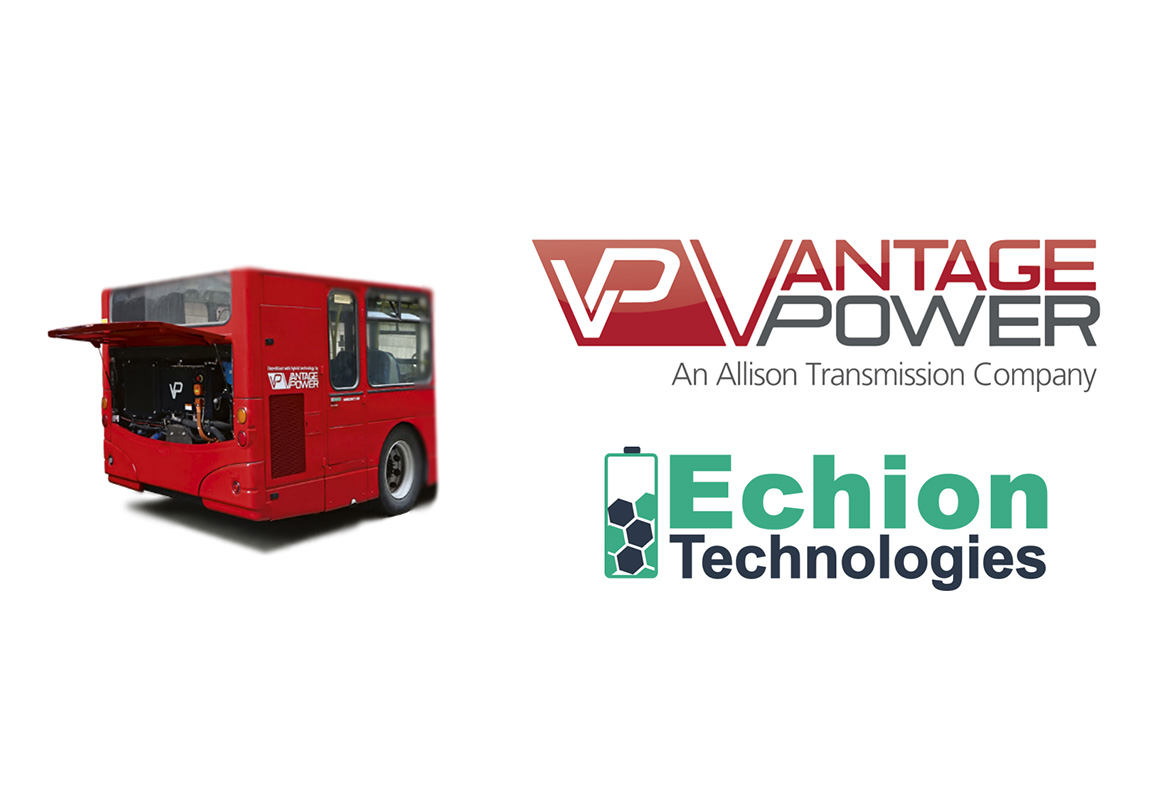 Echion Technologies Limited, Cambridge, UK ("Echion") is pleased to announce that it has concluded original equipment manufacturer (OEM) technology trials of its second-generation 12.5 Ah Mixed Niobium Oxide (MNO) cells with excellent results. The technology trials were carried out by vehicle-electrification specialist Vantage Power, an Allison Transmission Company, as a battery technology candidate for its hybrid bus and commercial vehicle electrification systems.
The 12.5 Ah pouch cells were designed by Echion using its proprietary niobium-based anode technology, constructed by technology partners, and tested against the stringent requirements for a hybrid bus battery pack by Vantage Power. During these technology trials, the cells were subjected to a rigorous series of performance and safety tests, in direct comparison with their existing battery pack design containing commercially available cells.
"Working together with Echion and the University of Cambridge on this project, we have validated the performance of the superfast charging anode technology and demonstrated significant improvements in charge power," said Toby Schulz, Director, Electrification & Systems IRD, Vantage Power. "Two iterations of cells were tested, both of which showed impressive results and promise for fast-charging and high-power applications."
During trials, Echion's cells were able to achieve over 20% improvement in charge power across 90% of the SoC window vs. the superfast charging capabilities seen in its first-generation 3Ah demonstrator cells. Furthermore, the inherently safe nature of Echion's niobium-based anode materials were confirmed during the tests, which included the commonly performed nail penetration test. "Beyond these initial results, working with Vantage Power to produce and test our first 12.5 Ah cells has given us an incredible amount of new data to work with, and also confirmed that we have a highly capable set of supply chain partners to help us scale up," said Loubna El Ouatani, Director of Products at Echion.
In the hybrid bus market, and hybrid powertrain industry in general, improvements in fast-charging capability enables more energy to be captured during regenerative braking, increasing overall system efficiency, and decreasing the weight and size of batteries required. This delivers lower upfront costs and faster return on investment over the lifetime of the vehicle. Echion and Vantage Power look forward to continued collaboration in this space.
If you are an OEM and are interested in learning how Echion's superfast-charging niobium-based anode technology can benefit your applications, please get in touch with them today.
About Echion Technologies Ltd
Spun-out from The University of Cambridge in 2017, Echion is a world-leading developer of advanced lithium-ion battery materials, whose products enable cell manufacturers to deliver cost-effective, fast-charging, high-energy density and long-life power cells for a wide range of markets including automotive, premium consumer electronics, and grid-storage applications.
Echion provides materials and battery cell manufacturers with packages of protected intellectual property, customisation options, materials synthesis and cell integration know-how and for different end-user markets.