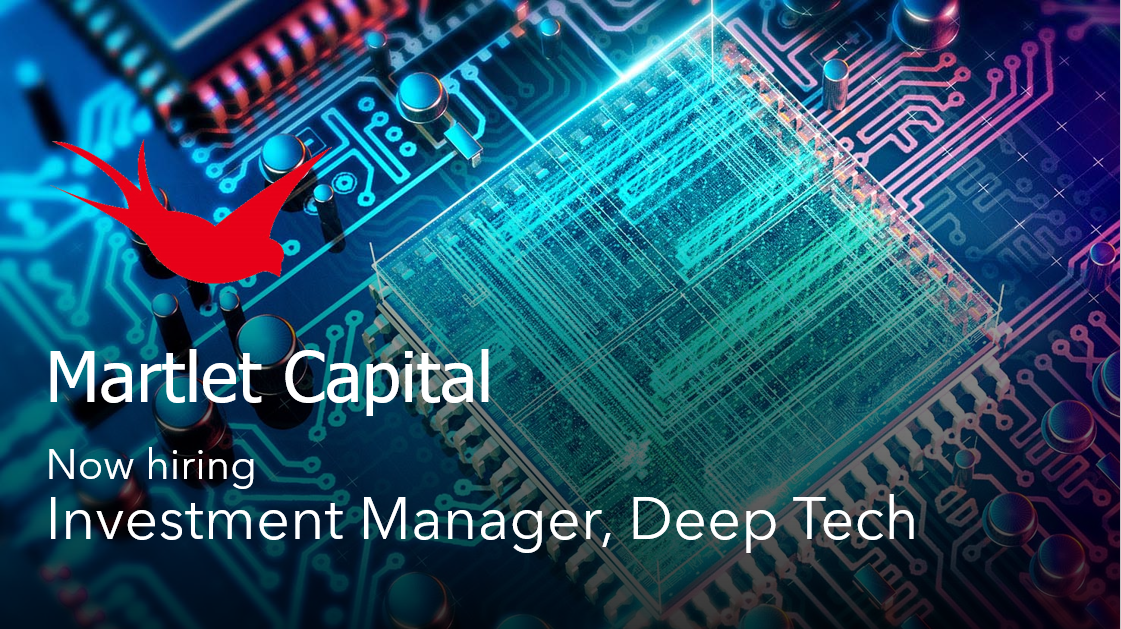 Martlet are hiring an Investment Manager, Deep Tech
December 8, 2022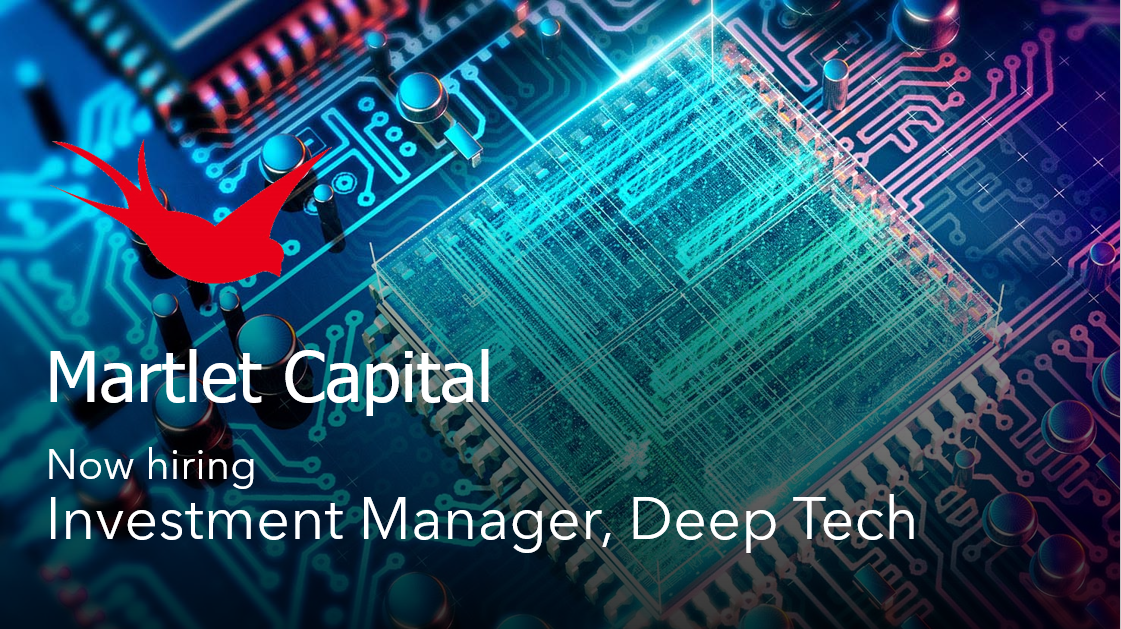 About the job
The Company: Martlet Capital is a pre-seed and seed-stage investor based in Cambridge, providing patient capital to emerging technology start-ups. Martlet invests across three core verticals of deep tech, life sciences and sustainability. Martlet focuses on entrepreneurial teams with defensible technology, an identified large market and excellent growth potential. Since its launch in 2011, Martlet has invested in more than 65 companies and experienced several exits from its portfolio, including trade sales to global technology companies and IPOs. In 2021, Martlet successfully raised additional capital to scale its investment activity. The Martlet team is comprised of experienced investors and entrepreneurs, who in addition to capital, offer support, experience, and a network of contacts to their investee companies.
Position: Investment Manager, Deep Tech
Location: Cambridge, UK
Employment type: Full-time
Reporting line: Reporting to the Senior Investment Manager
Core objective of the role: Work with the Martlet investment team, board, and shareholders, to help to build one of the UK's premier pre-seed and seed-stage investment companies.
Responsibilities:
Identify spin-out and start-up opportunities within the geographical remit
Undertake detailed due diligence on those opportunities
Support and recommend investment opportunities to the Martlet Capital Investment Committee
Work on deal completion activities
Work with portfolio companies to help build successful businesses
Portfolio company monitoring and reporting
Attend various industry events as an ambassador for the company
Strengthen relationships with local academic institutions, accelerators, entrepreneurs, and other seed-stage investors, primarily in Cambridge but also in other technology centres of excellence across the UK
Keep up to date with technology trends and relevant market developments
Candidate requirements:
Experience:

At least two years seed/early stage investment experience or relevant industry experience
Strong technical knowledge across a range of deep tech areas e.g. AI and machine learning, advanced materials, robotics, semiconductors
Broad knowledge of current themes across deep tech
Personal characteristics:

Ambition
Entrepreneurial flair
Team player
Strong analytical skills and problem-solving approach
Numerate and understanding of business finance
Strong organisational skills and ability to prioritise
Meticulous attention to detail
Naturally inquisitive, intellectually curious, and quick to learn
Strong written and oral communication skills
Strong use of IT and systems
Enthusiastic about talking to entrepreneurs and networking
Self-motivated and able to direct their own work
Qualifications:
Preferred:

Undergraduate degree in science or engineering

Desirable:

PhD or advanced degree
Relevant professional qualification / membership
How to apply
If you would like to apply and meet the requirements above, then please send a copy of your CV and a cover letter explaining your interest and fit with the role to contactus@martletcap.com. No agencies, please.
Application deadline: 3rd February 2023
Martlet Capital is an equal opportunity employer. All qualified applicants will receive consideration for employment without regard to age, colour, disability, family or medical care leave, gender identity or expression, marital status, medical condition, national origin, race, religion, sexual orientation, or any other characteristic protected by applicable laws.