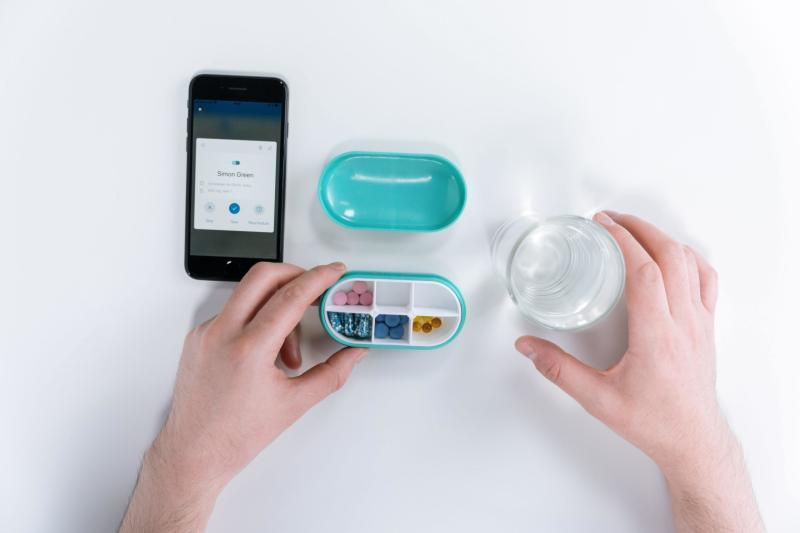 Closed Loop Medicine closes £13 million
November 3, 2021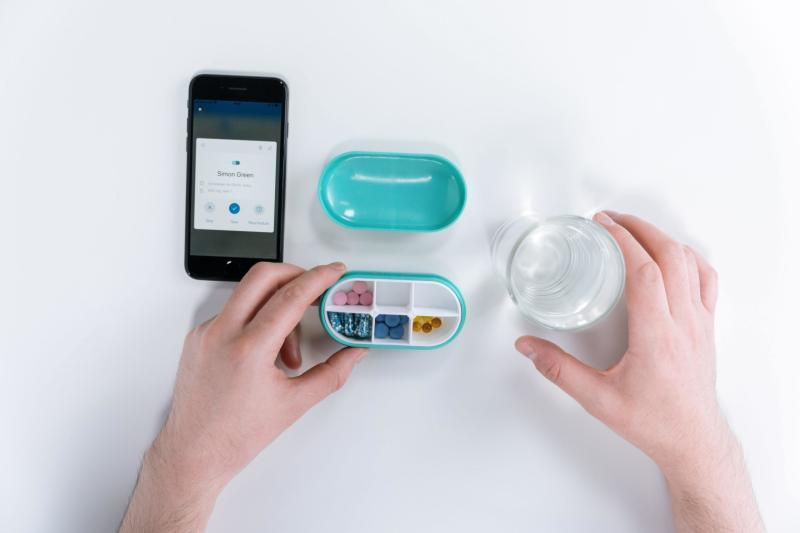 Closed Loop Medicine has closed £13 million GBP (c. $17million USD) of new investment from a range of top UK and European venture capital investors. The money has been raised to finance its personalised drug + digital therapy (DTx) combination products which are being developed to improve outcomes for patients and clinicians through precision dosing.
Round led by Ananda Impact Ventures and BGF, joined by a strong syndicate of investors including LifeArc, Longwall, Meltwind, IQ Capital, Downing Ventures and Cambridge Angels.
The financing was oversubscribed
The investment will fund further platform and product development
Closed Loop Medicine (the "Company"), the global leader in the development of single prescription drug plus digital therapy (DTx) combination products to enable precision dosing, today announces the close of its £13 million financing.
This new investment brings the total raised by the Company to over £22 million (c. £$30 million) since it was founded. The round was led by the UK's leading growth capital investor, BGF and one of Europe's top impact investors, Ananda Impact Ventures.
The syndicate includes leading life science medical research charity LifeArc, with Meltwind and Downing Ventures also joining as new investors alongside IQ Capital, Cambridge Angels and Longwall Venture Partners.  Clare Terlouw, Head of LifeArc Ventures joins the Closed Loop Medicine Board.
Closed Loop Medicine has established a proprietary platform for the creation of drug plus digital combination products, the next generation of patient-centric pharmaceuticals. The company has two products in clinical development to treat insomnia and hypertension and a pipeline of future combination products in other therapeutic areas. This financing will accelerate the development, registration and commercialization of its platform and precision dosing products.
Hakim Yadi, CEO and co-founder at Closed Loop Medicine, said: ''We are delighted to have the support of such highly respected investors working alongside us to move forwards with our work on improving patient outcomes. We are also very pleased to welcome the experience and insight of LifeArc's Clare Terlouw to our Board."
"This financing enables Closed Loop Medicine to take the next step towards creating a new standard for the future of care for patients with long term conditions. Until now, precision medicine has only been applied to a handful of medical conditions. However, the ability to combine 'Software as a Medical Device', as a DTx, delivering behavioural therapy integrated with drug therapy, as a single prescription, is ushering in a new chapter in tailored medicine and care."
Lennart Hergel, Ananda Impact Ventures, commented "Closed Loop Medicine's models of care will generate significant impact for individuals, who would have otherwise received standardised treatment, through better outcomes and addition to quality of life. At a systemic impact level, this approach promises to radically and impactfully change the capacity and performance of healthcare systems for the whole population's benefit."
Tim Rea, investor at BGF, commented: "We have backed Closed Loop Medicine since February 2020 and are delighted to be supporting the next stage of the company's growth journey. The team have pioneered a revolutionary approach to combining drug and digital therapies to offer more personalised care pathways for patients and clinicians. We look forward to continuing to work with the management team, as they respond to the growing market need for new digital models of healthcare."
Clare Terlouw, Head of the Early Ventures team at LifeArc commented: "LifeArc Ventures is pleased to support Closed Loop Medicine as it progresses in developing its drug + DTx combination products. This is an area of innovation at the intersection of data, digital health and traditional therapeutics, and one that LifeArc strongly supports. We look forward to working with the team and investors."
Matt Pierce from Downing Ventures adds:" As we are living through a time when the importance of healthcare is more prevalent than ever, Closed Loop is improving outcomes for patients through tailored, personalised care with next-generation therapeutics. We are proud to support Closed Loop Medicine and the incredible work they are doing to improve the healthcare space. We look forward to working with Hakim and his team in this next exciting chapter for the business."
Dr Andy Richards CBE, Closed Loop Medicine Chairman commented "Providing the right dose of any medicine for a specific patient given the variability of individual therapeutic windows has largely been unaddressed by both the pharmaceutical industry and the clinical community. Through 'drug plus DTx' combination products this problem can be solved impacting on safer and more effective treatment of many diseases. This funding accelerates the achievement of that important goal"
---
About Closed Loop Medicine
Closed Loop Medicine (the "Company") is the global leader in the development of single prescription drug plus digital therapy (DTx) combination products developed to optimise dosing on an individual level with linked behaviour therapy to improve patient outcomes. The company was founded by an experienced team of healthcare professionals, entrepreneurs and life scientists with experience of both drug and software development, as well as extensive health system innovation experience. The company has two products in development for hypertension and insomnia. It has further products in its pipeline for a wide portfolio of chronic diseases. The Company ensures that both patient and clinician are at the centre of its products design and development.