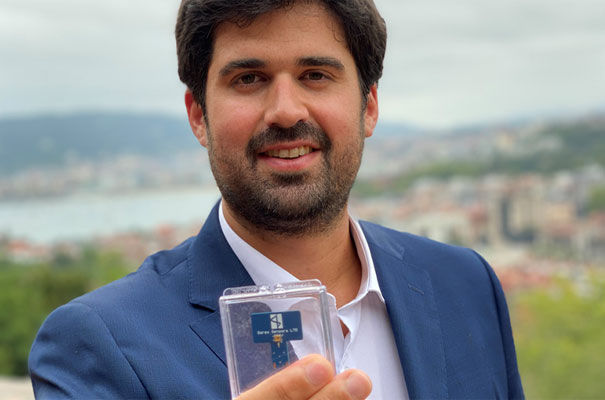 Cambridge spin-out Sorex Sensors completes £900k funding round
August 25, 2020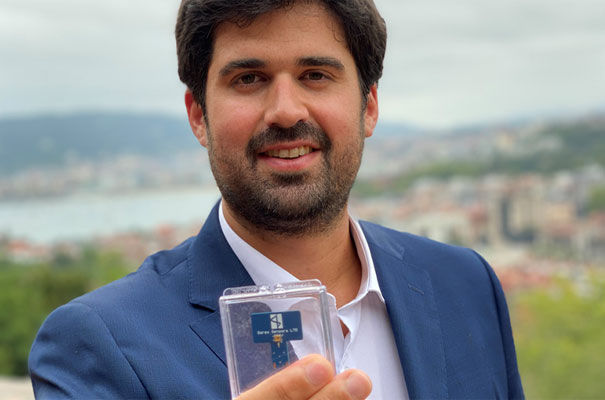 University of Cambridge spin-out company Sorex Sensors has raised £900,000 to fund further development of its novel sensor technology. Investors include Cambridge Enterprise, which matched funds raised by a set of Cambridge- and London-based investors, including the Cambridge Angels, Martlet Capital, SyndicateRoom, and Camvision.
Sorex Sensors has also announced changes to its executive team in preparation for its next phase of growth. Co-founder and former chief technology officer Dr Mario de Miguel Ramos (pictured) has been appointed chief executive officer—replacing Michael LeGoff, who has taken on the role of executive chairman. Professor Andrew Flewitt, head of electrical engineering at the University of Cambridge and also a co-founder of Sorex, has moved from the chairman role to the position of chief scientific officer.
The global market for sensors—valued at $153.3 billion in 2018—is expected to increase to $323.3 billion by 2024. Sorex Sensors launched its first product based on its breakthrough film bulk acoustic resonator (FBAR) sensor technology last year. It consists of a particulate sensor along with an accompanying development kit—and is designed for use in devices for monitoring indoor air quality.
"The team has done a fantastic job so far and Mario will continue to work closely with Michael as we ramp up production and bring new products to market," said Professor Flewitt. "Our next step will be to release an array of sensors and we are on track with that. We are currently working on 'functionalising' the sensors to detect specific gases and plan to have a proof of concept ready later this year."
The company's initial focus is on improving the monitoring of indoor air quality. Poor indoor air quality has been linked to a range of illnesses—particularly lung diseases like asthma and chronic obstructive pulmonary disease (COPD). Indoor air can be affected by many factors, including chemicals used to clean or decorate, fuels used for heating and cooking, building and furnishing materials, and tobacco smoke. This can lead to harmful levels of substances like carbon monoxide and volatile organic compounds (VOCs) such as formaldehyde.
The FBAR sensor developed by Sorex is extremely small, measuring less than 0.5 square millimetres. It uses microwatts for power and can detect changes in mass down to femtograms—the weight of a single virus. That makes it the most accurate and cost-effective sensor available.
"I am delighted to be leading our world-class team as we embark on this exciting new stage of our journey," said Dr de Miguel Ramos. "Our initial focus is the monitoring of air quality—with our sensors acting as your eyes, ears and nose to detect any dangerous build-up of compounds before they reach harmful levels. But our innovative sensor technology has the potential to transform a whole range of industries."