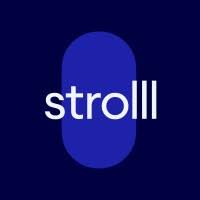 Augmented Reality Digital Therapeutics Software for Parkinson's Disease Attracts £2.1 Million Investment
October 17, 2023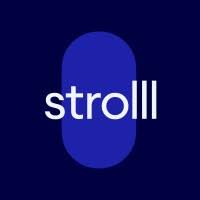 West Midlands-based digital therapeutics software developer Strolll has secured £750,000 from the Midlands Engine Investment Fund (MEIF) through the MEIF West Midlands Equity Fund. This funding forms part of a larger £2.1 million seed investment round led by MEIF fund manager Midven, part of the Future Planet Capital Group, in participation with Martlet Capital, SFC Capital, and multiple angel investors.
The funding will allow the company to reach several key milestones, including gathering outcomes data from ongoing studies and NHS pilots, expanding into the US market, and demonstrating the ability to apply the technology beyond Parkinson's disease to other conditions.
Strolll is a ground breaking medical technology company that develops digital therapeutics software for commercially available augmented reality glasses, which transforms physiotherapy and rehabilitation for people living with neurological disorders. The patented software uses proprietary methods to alleviate gait and balance motor symptoms experienced by a large number of people with Parkinsons. The solution also has potential applications in rehabilitation of other neurological disorders, such as strokes and multiple sclerosis.
The tech-driven solution provides gamified exercise therapy through targeted, clinically-proven augmented reality activities. It allows patients to access rehabilitation exercise at home and maintain their disease at a lower stage for longer. This improves mobility, confidence, and independence which could reduce the long-term cost burden on families and healthcare systems. With the added benefit of enhancing the patient experience, convenience, and access to rehabilitation.
Strolll's innovative Reality DTx® software provides a convenient and effective way for patients to manage neurological disorders. With waiting lists for healthcare services at an all-time high, Strolll's solution can improve the efficiency of rehabilitation services by allowing patients to receive seven times more therapy using only a third of the clinician's time. This approach not only reduces waiting times but also leads to better outcomes for patients.
Jorgen Ellis, CEO at Strolll Ltd, said, "We are excited to use this funding to expand the capabilities of Strolll and look forward to working with Midven, and our investors and partners to make this a reality. With this investment, we aim to provide an accessible and effective solution for more patients with neurological disorders, ultimately improving their quality of life."
 Huw Sparkes, Junior Investment Manager at Midven, said, "We are thrilled to support Strolll in its mission to transform the lives of people with Parkinson's disease and relieve strains on the NHS through innovative technology. Its dedication to improving the quality of life for those affected by this debilitating disease is truly inspiring. We look forward to supporting the business growth and further establishing its presence in the UK and backing its expansion worldwide."
Peter McPartland, Investment Director, Life Sciences at Martlet Capital, who will be joining the Board of Strolll, said: "We are delighted to be able to support this very exciting venture.  Through its leading, patient-centric technology, Strolll aims to have a significant impact upon those suffering from neurodegenerative disorders.  We will work hard with MidVen and the Company's other shareholders to help Strolll achieve its ambitious goals."
Mark Wilcockson, Senior Investment Manager at the British Business Bank, said, "The MEIF aims to back innovation in the Midlands through funding SMEs like Strolll that have created new solutions in the MedTech sector. This funding will allow Strolll to venture into new markets globally from its base in the Midlands, which shows the wide ranging positive impact MEIF funding can have on businesses looking to grow in the region."
Alun Rogers, Chair of the Stoke-on-Trent and Staffordshire Local Enterprise Partnership (LEP), said, "We are very pleased to see an exciting digital therapeutics business secure funding through the Midlands Engine Investment Fund! The significant investment received not only highlights the potential of Strolll's ground-breaking augmented reality software, but also showcases the strength of the West Midlands as a hub for innovation and MedTech."
The Midlands Engine Investment Fund project is supported financially by the European Union using funding from the European Regional Development Fund (ERDF) as part of the European Structural and Investment Funds Growth Programme 2014-2020 and the European Investment Bank.