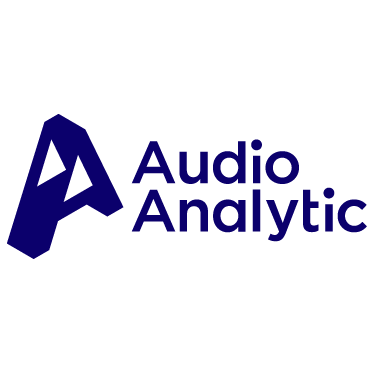 Audio Analytic closes $12m Series B funding round
June 30, 2019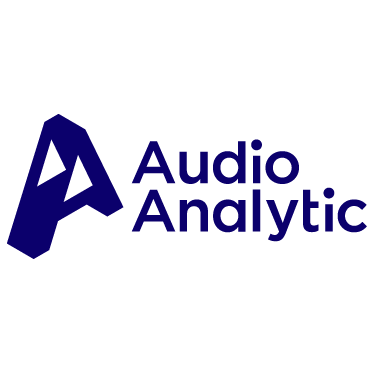 Audio Analytic, the pioneer of sound recognition announces that it has closed a $12m Series B funding round to support the company's bold vision to give all machines a sense of hearing, beyond speech and music. The investment comes from two of the company's existing investors – Cambridge Innovation Capital and IQ Capital, with significant new investment from Silicon Valley-based National Grid Partners.
Audio Analytic pioneered cutting-edge AI sound recognition technology which can be embedded into consumer devices to make them more helpful to people, by understanding and reacting to the contextual information provided by sounds. Products featuring the company's technology have already been deployed globally, and several of the world's leading technology companies are licensees and partners.
"Our Series A round in 2017 raised $5.5m. Since then we've doubled the size of the company, licensed our technology to leading players and seen their products make a significant impact on the smart home market," commented Dr Chris Mitchell, founder and CEO of Audio Analytic. "This investment enables us to invest in core technology and IP, further extend the number of sounds and scenes that our customer's products can recognise. It supports the continued rollout of sound recognition to disrupt a broad range of devices such as smart speakers, hearables, automotive and mobile."
Audio Analytic's core technology platform comprises two synergistic parts:
Alexandria™ is the world's largest commercially-usable audio dataset for machine learning, featuring millions of audio files that are organised taxonomically, with full data provenance – freeing licensees from concerns over copyright.
AuditoryNET™ is a highly-optimised deep neural network for sound recognition, which models the ideophonic features of sounds.
Lisa Lambert, National Grid's Chief Technology and Innovation Officer and the Founder and President of National Grid Partners said, "Audio Analytic is one of the most compelling AI companies in the world. They are transforming the way technology companies utilize sound to deliver a better customer experience. The team has achieved a real breakthrough with the creation of this fundamentally new branch of AI, delivering considerable value to consumers."
Audio Analytic's founder and CEO, Chris, continues: "It was important that any new investment partners met a number of criteria: sharing our passion and ambition for AI and sound recognition, having extensive experience in both the European and Silicon Valley technology communities, being interested in a long-term partnership and enhancing our already stellar credibility in this market segment. IQ Capital, CIC, Rockspring Nominees Limited, Martlet and Cambridge Angels continue to support us on our journey and I'm thrilled that National Grid Partners has joined them."
Andrew Williamson, Managing Partner of Cambridge Innovation Capital, added: "Cambridge has a strong track record of leading the field in developments to sound and speech recognition. Audio Analytic is a great example of this leadership. They have demonstrated that providing consumer electronics with a sense of hearing enables a step change in device functionality and performance. CIC is delighted to continue supporting their growth."
Max Bautin, co-founder at IQ Capital commented: "Audio Analytic's journey from a start-up to the world's leading player in sound recognition has been very impressive. We are delighted to be a part of that journey and excited to see the highly professional team of National Grid join the syndicate."
About Audio Analytic
Audio Analytic is the global leader in intelligent sound recognition, using advanced, edge-based AI to provide consumer technology with a wide sense of hearing.
In addition to core technology are nearly 50 experts in acoustics, data, machine learning and embedded software engineering.
The company has successfully licensed its technology to major global brands, including two of the world's biggest companies, Hive, Iliad, Sengled and others. The company has partners including Arm, Intel, Knowles, Ambarella, Ambiq, Vesper, Frontier and others.
Audio Analytic Ltd. is a privately held, VC-backed company, founded in 2010 and headquartered in Cambridge, UK with offices in San Francisco.